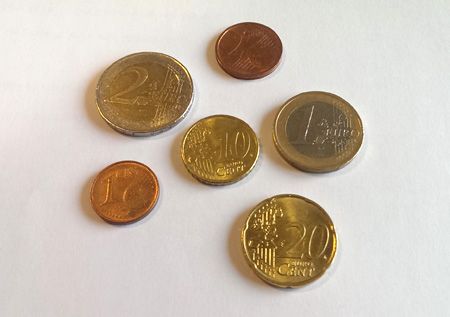 Cookidoo® – or why you should rather go out to eat.
Cookidoo® – or why you should rather go out to eat.
Vorwerk launches the Cook-Key® for its Thermomix® food processor. For the money you can go better to the innkeeper around the corner.
Imagine there's a food processor that you can use to mix and heat the chopped up ingredients. What would you spend for such a food processor? 39 euros? Maybe 49 euros, if it fits in color and design to your kitchen and the other kitchen appliances? Okay at 59 euros is the end, but only if the machine also has decent power and a display.
Thermomix®
Then you don't know the Vorwerk kitchen machines yet. Under the name Thermomix® TM5, kitchen machines are sold here for the proud price of 1.299 euros – predominantly – brought to the woman.
You won't believe it? About 1.000 euros for a food processor that can mainly chop and heat? Then google Thermomix®, and you'll meet real fangirls who go through the roof like an overheated Thermomix® at the slightest criticism of their Vorwerk machine. And they go probably more often. In Australia, cases have recently come to light in which such appliances have virtually exploded, resulting in severe burns. Apparently it was due to faulty sealing rings, as the manufacturer itself admitted.
However, the majority of the devices work as intended, within their modest capabilities. Nevertheless no outsider, who remained so far spared from the "Thermomix® virus", opens, why man or woman scarcely 1.300 euros for such an all-round stove should spend.
Cheap all-in-one cooker
Even the discounters, for whom profit maximization always comes first, did not dare to charge such prices for comparable appliances. At ALDI (studio Kochmixer at Aldi Süd, QUIGG Kochmixer at Aldi Nord) and at LIDL (Monsieur Cuisine) such all-in-one stoves cost only 199 euros. Also at Amazon one finds cheaper variants*. In contrast to the 1.200 Euro from Thermomix® are the real price miracle, even if they have a somewhat limited range of features for it.
Cookidoo®
One of the services with which Vorwerk and the many sales experts on site (who work – similar to Tupperware – predominantly in direct sales at the customer) advertise the Thermomix® universe is the recipe portal. If you already have 1.After all, if you have spent 299 euros, you don't want to bother with recipes. So the apparently the foreign exchange. Therefore there is the prescription portal, in which the Thermomix® user approximately 2.000 recipes to put your Vorwerk all-purpose stove to good use.
Since recently, the recipe portal is now called Cookidoo®. A name that was certainly first chopped up and cooked through in the Thermomix® before it saw the light of the Thermomix® universe.
Cook-Key®
But to get the recipes on the Thermomix®, you need the Cook-Key®. With this you can show the recipes from Cookidoo® on the display of your Thermomix via WLAN. That sounds just as meshugge, as it is. Instead of reading the recipe with step-by-step instructions on a PC or tablet (apparently Thermomix® users can't cook on their own), you now read it off the tiny display of your Thermomix® machine. Ingenious, not.
And what is so ingenious may well cost something, the product managers at Vorwerk probably thought, and are charging another proud 99 euros for the Cook-Key®. For a memory chip with WLAN, which is basically all it is, that's pretty steep.
The prescription subscription costs money
But that is not all. If you want to have the Cookidoo® recipes permanently on the Cook-Key®, you have to pay another 36 Euro per year for a subscription.
If you don't want the subscription, all recipes (except a few basic recipes) will be deleted from your stick after 6 months. Then only the grasp remains to more inexpensive recipe collections*.
Going out to eat
After spending so much money, not only the Thermomix® got hot. Even the family cash register gets a good sweat, because let's add it up again: 1.299 euros for the Thermomix® plus 99 euros for the Cook-Key® plus 39 euros for access to the Cookidoo® recipe portal, makes a proud total of 1.437 euros.
For so much money, you can easily go out to eat in a restaurant for two about 25 times, and you'll get real treats for it and not boiled up small chunks. Good appetite.
Thermomix®, Cookidoo® and Cook-Key® are registered trademarks of the Vorwerk Deutschland Stiftung & Co. KG