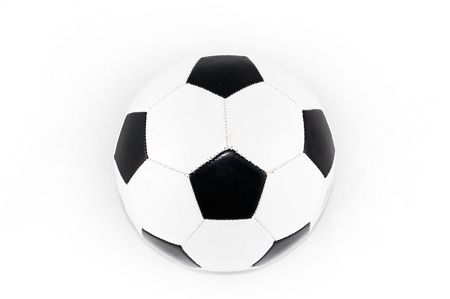 Son Heung-min is irreplaceable for Tottenham's current and future ambitions
Son Heung-min is irreplaceable to Tottenham's current and future ambitions
Right now it's an exciting time for all Tottenham Hotspur fans. The club continues to perform magnificently in the Premier League this season and has advanced further in the Champions League than ever before. However, the title in England's top division is still up for grabs this year, as the pace set by Manchester City and Liverpool is too fast for most teams and it will become increasingly difficult to keep pace with these teams in the battle for the championship.
After many years of mediocrity, all doubts are now removed that Spurs will finally be able to really win prizes in various competitions and establish themselves among the European elite. That's why so much fuss was made about the new stadium, which only recently celebrated its impressive opening.
The rest of the soccer world is delighted with this magnificent building, which combines aesthetics, grandeur and cutting-edge technology. But the Tottenham fans see much more behind it. Of course, the new Tottenham Hotspurs Stadium is absolutely magnificent – one of the best in the world – but it has rather become a symbol of progress for the club, which should reflect the evolution of recent years and future ambitions.
However, in order to meet the expectations emanating from the new stadium, the team led by coach Mauricio Pochettino must continue to make progress on the pitch, and this includes not only the intelligent signing of new performers, but also keeping the key stars who have already played their way into the hearts of the fans
In the past, it was always just a matter of time before the club's stars would look for a more prestigious club with which to win really big titles. World-class players such as Dimitar Berbatov, Luka Modric and Gareth Bale have all left the club in response to promotions from other teams. Spurs struggled in vain to meet the sporting and financial sporting ambitions of the players.
Soccer | Image: pixabay.con, CC0 Public Domain
The player of the season
While there is still much to do to constantly compete for titles and cups at home and in Europe, Tottenham is on the verge of taking these steps. Therefore, it is extremely important that the club accepts the challenge and to be able to cushion any important offers that come in for its key players with counter-offers, especially in the upcoming transfer season in the summer of 2019.
This is especially true for the mainstays of the team: Harry Kane, Christian Eriksen, Dele Alli and Jan Vertonghen should be kept at all costs for the Spurs project. In addition, in the last two seasons, another player has played his way into the foreground and into the hearts of the fans, who currently occupies a central role in this team, and should continue to do so in the years to come.
We've picked Son Heung-min as our player of the season, and we'd be unsurprised if Europe's biggest clubs weren't also interested in his services this summer. The captain of the South Korean national team has pace, understanding of the game, playfulness and exudes constant scoring threat. All of this is shown by his 20 goals and 10 assists in all games played so far this season in all competitions. His versatility, which is required of attacking players in modern soccer, has piqued the desires of Europe.
Son can be versatile offensively. So he can either come through the wings or also be dangerous centrally behind the strikers. In those games where Harry Kane has been ineligible due to injury or suspension, he has also played as a central no. 9 solved his tasks brilliantly. His two appearances against Manchester City in the Champions League quarterfinals proved once again that he can stand his ground in important games, and also shine when it really counts. At 26 years of age, he is in his prime, and all indications are that, provided he is spared serious injury, Son will surely continue to develop in the years to come
Stragegic planning versus short-term gain
All his performances shown in recent years have therefore aroused the desires of the crème de la crème of European soccer. All the heavyweights are lining up to court the offensive man Son: Real Madrid, Barcelona and even FC Bayern Munich have knocked on the door to poach him from the Londoners as quickly as possible. And even if such clubs will try to back up their desire with financially strong arguments as well, but Spurs should be eager to tie the player to the club in the long term and thus realize the resulting benefits of keeping him.
Of course, Tottenham is in a dilemma – just as the Russian game developer "Alex" once was – whether to sell for profit and thus make a huge profit, or should the focus rather be on their own long-term sporting future.
This aforementioned Alex has a fascinating life story and his experiences are already the stuff of legend, because while working as a freelance game developer for a Russian casino he discovered how slot machines can be decoded. Through this skill he was sure to be able to fetch constant winnings from gambling machines.
Alex realized that he had found a cash cow, so he decided not to try to get as much as he could in a short time, but he understood that in the long run he could turn his "discoveries" into even more money. Ingenious as he was, he put together an international team, and began a worldwide operation with dozens of "employees". In this way, over a period of six to seven years, it could fork out millions of U.S. dollars from a wide variety of machines.
Well, Alex 's motives were of course morally more than questionable – although many experts have found his methods quite acceptable and ingenious – but his life story is proof of how long-term benefits can certainly be a strategy that can make you overlook a quick win..
Of course, there is nothing morally reprehensible about buying Son from Spurs and who knows how the club will react if a tempting offer comes in one of the next transfer periods, especially when you consider the outstanding installments of the new £1 billion stadium. But one lesson can definitely be drawn from Alex's long-term planning. There is a vision to believe in the future, and there should not be too much focus on the temptation of short-term gain.
Keeping Son in the squad and ideally giving him a new contract longer term, even if currently tied to the club until as late as 2023, will be a great statement of intent. Because that will show. that Tottenham is now in a position to fend off the most diverse interests of other clubs to assert themselves so of the European top ten.
Similarly, this will send signals to all players that it is now possible for Spurs to meet the individual demands of its best players, showing its competitors that the new stadium will be the venue for an ambitious European top club for years to come.